---
Thank you for visiting our website. St. Matthew is a Christ-centered church located in the heart of the Wyoming Valley in Wilkes-Barre, PA. Our prayer is that St. Matthew will be a welcoming place for you to explore your faith, continually grow and put down roots both spiritually and relationally. We hope that this website gives you a snapshot of who we are and what we value. We would like to personally invite you to join us for one of our worship services listed below. We would love to meet you!


Worship and Ministry Schedule
Sunday:
9:30 Worship
10:45 Sunday School
​11:10 Bible Study
Tuesday:
5:30 AMPED
Wednesday
7:30 Women's Bible Study
Thursday
7:00 Choir Practice

---
Announcements
Preparations for the church's yearly picnic are already in motion. For more information on how to help, contact Kim DeFazio.
A sign up sheet is on the board in the church basement to help or bring things to the chrich picnic. Please consider donating food items or raffle prizes.
Scholarships will be awarded at the end of August. Students, be sure to pick up your application!
Aisle communion will happen on the 1st, 3rd and 5th Sundays of the month. 2nd and 4th Sundays are Altar communion.
Powered by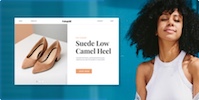 Create your own unique website with customizable templates.